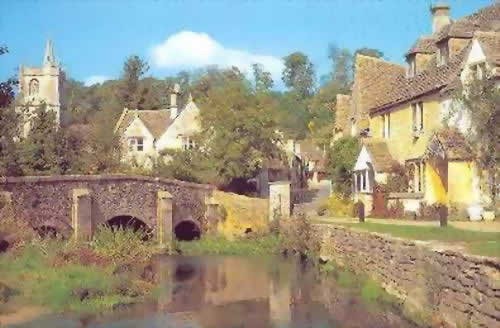 A random trawl through this Autumn's bumper crop of things 'researchers have found' reveals that:
With a 20 to 30% annual rise in the price of onions, potatoes and carrots, people are responding to the call to 'grow their own'. Now you can't get an allotment for either love or a prize pumpkin.
'the humble turnip is the dish of the day' according to today's Sun, as people go back to their roots to save money.
Because of rising fuel costs, more and more children are walking to school, where once they were driven.
15% of motorists report having cycled recently rather than taken the car.
We are enjoying more and more cheap nights out at the 'flicks'.
Bookings for traditional seaside holidays are in; flying to the costas is out.
Pricey American coffee shop chains are being shunned in favour of a nice, traditional English afternoon tea.
The good news is that the Tories will prevent the construction of a new runway at the Heathrow aerodrome. They tell us they are drawing up plans to revitalise the railways.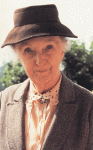 What a fine return to 'old-fashioned values' this all seems to add up to. For me these are symbolised by St Mary Mead, the idyllic 1950s English village (perhaps Nether Wallop in Hampshire) in which Agatha Christie's heroine Miss Jane Marple lived. She was played to perfection by Joan Hickson.
We can trust the British press to tell us like it is, can't we? But is that blood on the carpet in the vicar's study? I can almost hear the insistent ring of a bicycle bell...