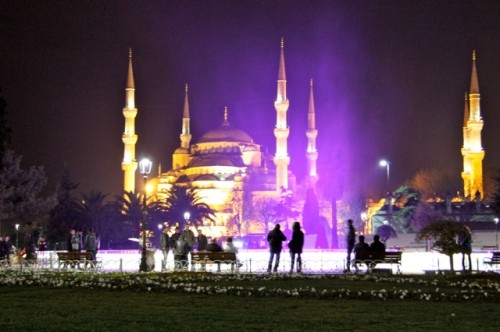 Some pictorial highlights from a recent week in snow-bound Istanbul.

It was my third visit to the old city, a busy and fascinating place where the past crowds in at every chaotic corner.

Turkish taxi drivers seem universally to have passed a compulsory exam in cartographic ignorance. We disturbed ours from slumber and for the entire journey his brain seemed more than a little befuddled. We arrived at the hotel by an astonishingly devious route that involved consultation with four or more equally oblivious colleagues. It's located in Beyoglu, the up-and-coming former Genoese quarter, just across the Golden Horn from the heart of the city.

Our eight bedroom 'butik' hotel was undergoing something of a transition. A criminally-minded former manager liked by none had just upped and left, leaving bad debts and a huge problem for the part-English developer that had converted the building almost a decade before.

When he'd run it before he had demonstrated a distinct lack of hotel-keeping acumen: on arrival visitors are greeted by his extensive collection of Turkish lavatory bases, and by poorly maintained rooms in a variety of exotic colours that were furnished in a style only hinted at by place's previous name: 'The Eklektik'.

Perhaps unsurprisingly for most of the week we were the only guests, with the hotel being run by an 20-something called Berker who made up for in charm what he lacked in experience. His parents were planning to buy it for him later in the year. His mother made our quite lavish breakfast even if it was at lunchtime. We chatted gamely to her in broken German, shared a pizza meal with her son and discovered we could help ourselves to tea whenever we wanted.

We didn't manage a hamam but saw several dazzling mosques, where Arabic lettering, stained glass and red-blue Iznik tilework unite in sinuous praise of their creator. At the Sabanci museum were half of the Marmottan's Giverny paintings and some very fine korans. In the spice market were hazelnuts and lokum by the lorry load. At the Chora church there was a chance to take photos of the stunning 14th century mosaics I'd so admired almost a decade ago.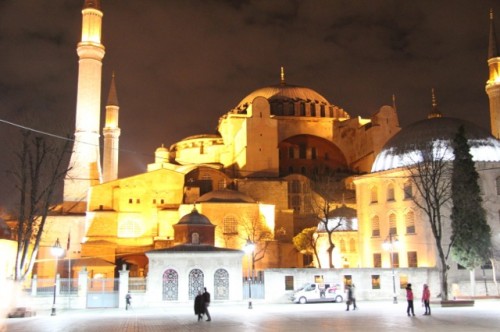 Topkapi Palace and the Agia Sophia looked surreal in the blizzard which followed us back to the UK. But at least the freezing temperatures made for some interesting images.

Another trip seems likely, if not necessarily to Istanbul's very own Marigold Hotel...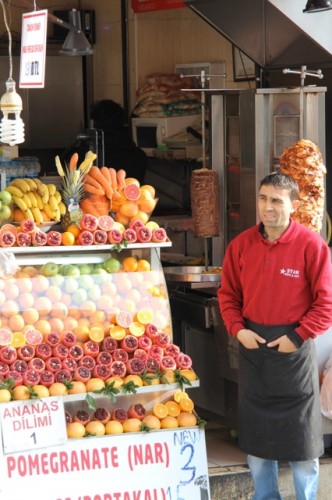 In this street designer boutiques sit next to decaying ruins, and fresh pomegranate juice is £1 a glass.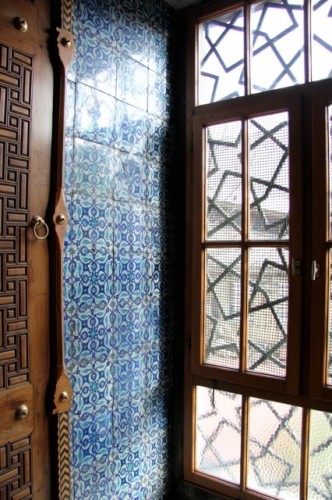 A window in the Yeni mosque.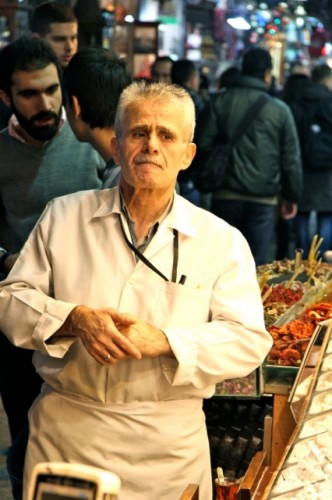 Vendor in the spice market.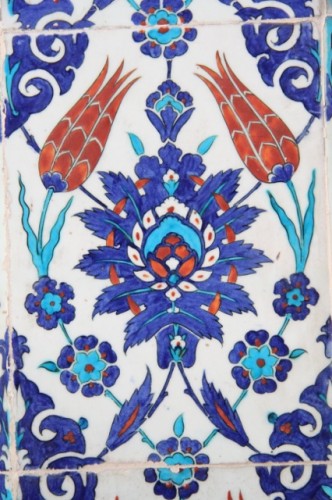 Tilework in Rustem Pasha mosque, recognised as containing the best 17th century Iznik work in Istanbul.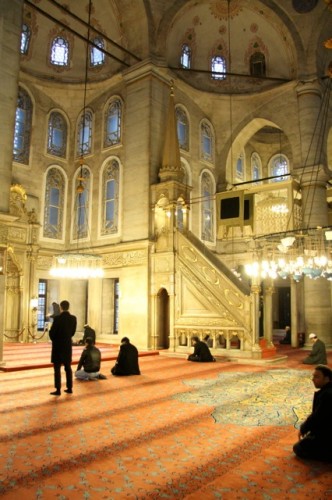 Inside Eyup mosque, which seemed to be a particularly holy place. A shrine nearby is said to contain remains of one of the companions of the prophet. A cleaning lady at our hotel said that her burden lifted at every visit.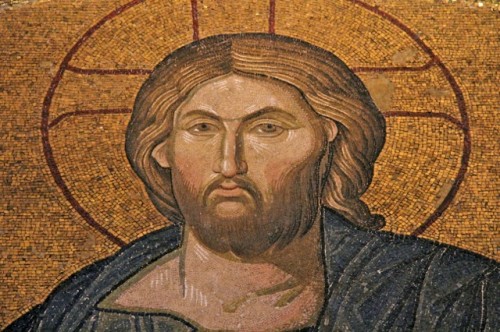 The Kariye (or Chora) museum. Superb 14th cent. mosaics in 11th cent. church.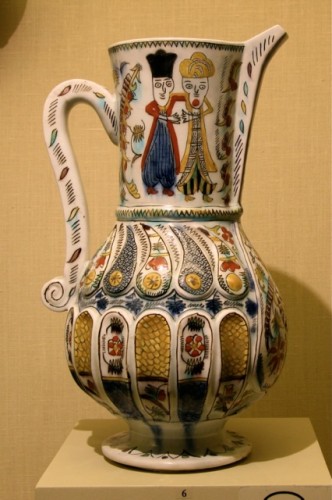 18th cent Küthaya vase at Pera Museum celebrates friendship between Muslim and Christian priests.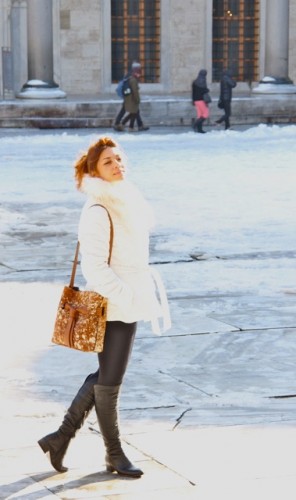 Posing for Turkey at Blue Mosque.