I have been out and about to the east of London today, getting home with the sun on my face after hours walking by water. I'd said I'd do an organised walk from Tottenham Hale to the Olympic site along the River Lea starting at 10.30, and knowing that a friend was in town (with a party of 40 unruly student Frenchies) thought I'd maybe catch her too. So I set off.
And missed my train by two minutes. And fell into a Sunday morning timetable black hole, which meant I missed the start of the walk by a good hour.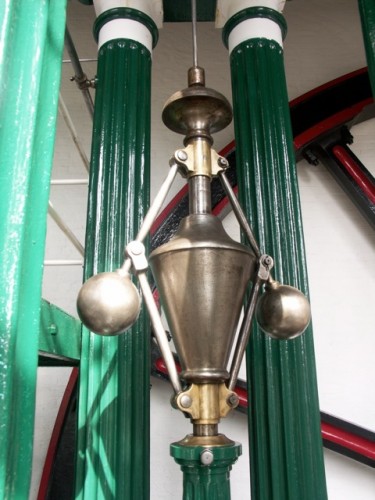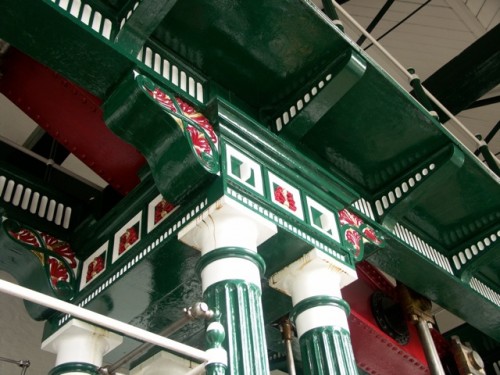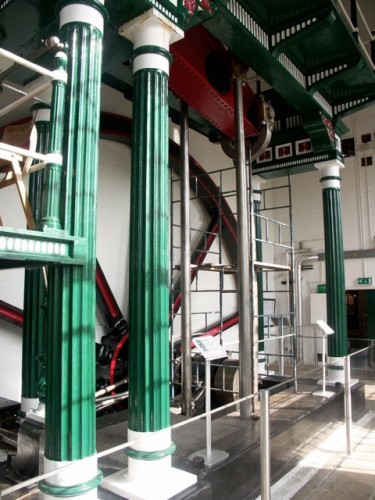 When I narrowly missed the walking group's departure from a café beside the wonderful Markfield sewage pumping station I wasn't deterred as it meant I had plenty of time to admire the engine. A nice man let me go right on the very top above the beam itself, and told me about the governor, the procedure for starting it up by ratcheting the flywheel round into prime position, and all manner of other technical things involving conrods and compression and horsepower and major and minor cylinders. Apparently the pump ran for 24 hours a day, and was one of the last to be built in the 1880s, with what is thought to be a left over flywheel, since it is so unfeasibly huge.
After tea and cake, and as I was lacking any organised company, I decided to enjoy the long walk to the Olympic site on my own.
The River Lea was formerly London's backyard drain (tho' they drank from it as well) but the Markfield Beam Engine meant that 4m gallons of waste could be pumped away from the river to the main sewer which discharged into the Thames estuary. The water was sparkling in the sunshine today. I chatted to several far from elitist oarsmen at the Lea Rowing Club and to various walkers in the Lea Valley Regional Park, which stretches for almost 30mi, from Hertfordshire to the river's end in the Thames near Canning Town. Filter beds are now a nature reserve and there are marinas and cafés and a strange mixture of bashed up industry, low income families (I lost track of the number of pitbulls) and the nearer you get to the Olympics, more and more yuppy flats.


Neare to Startford it's all gearing up for the games, with shiny new waterbuses, canalboats with banners saying 'f*ck the olympics' and high security razor wire and all along the river cameras guard massively mysterious grey glass and steel sheds. A little nearer and the main arena is recognisable.
The odd visitor bus with slogan 'you're part of it' forlornly cruised by the sheds. A long distance path called the Greenway has had to be diverted, but after a bit of a dogleg (I heard somebody muttering about paranoia about health and safety) I eventually got to theviewtube.co.uk - a set of recycled lime green painted containers, with various maps and a conning tower like viewing platform.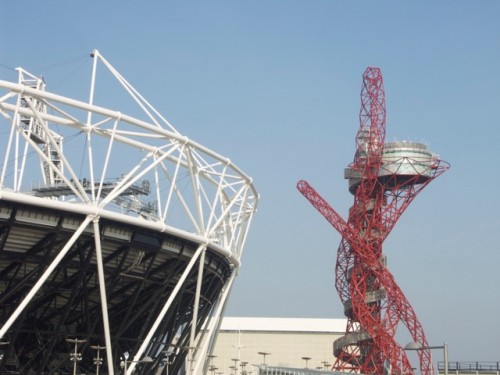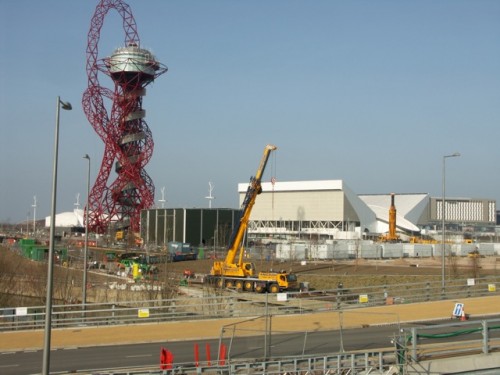 There's a bijou café with nice beardy young men with ornamental metalwork making bacon baguettes and flogging vegan pies, and views of the splendidly Indian largest piece of public art in the country: Anish Kapoor's 115m tall ArcelorMittal Orbit tower. Twisting helixes of rust coloured metal reminiscent of Russian constructivism are set off by a steel and glass rotunda - providing room for 115 observers. Boris Johnson has already taken credit for thinking the thing up, and but for its remote position, it would almost certainly have the potential to rival as a world landmark the Eiffel Tower and Statue of Liberty. It's sandwiched between the main stadium and the aquatic centre (swimming not fish and plants) which has two vast galleries which are to be removed at the end of the games. In fact the whole site manages to provide over 80,000 seats, which the official olympic artist Neville Gabie decided to attempt to film himself sitting on. He also reconstructed Seurat's 'Bathers at Asnières' by the rather less troublesome method of posing some construction workers by the River Lea.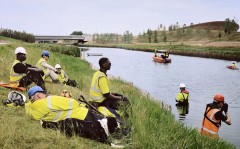 You might think it a sign of the times that this is the stuff that olympic art works are made of...
Next I took the DLR from a new station to Stratford, where is the olympically proportioned shopping mall from which the happy sports fans will be disgorged (I was reassured to see the stadium possesses what the Romans would conceivably recognise as vomitoria for spewing the bedazzled audience back into shopping reality when the spectacle ends).

From there it was a fairly rapid Central Line ride to Holborn for a botched rendezvous with my friend at the BM (I missed her by about 5mins, so at least I'd caught up on the morning's 60 minute delay). Eschewing the Hajj exhibition for lack of time, I did have time to admire the German Romantic Drawings on the fourth floor. Kolbe's fantastical vegation and the splendidly naked figures 'et in arcadia ego' were the real discovery. This misunderstood tag apparently comes from funerary monuments, where it is death who speaks: 'even in paradise am I'.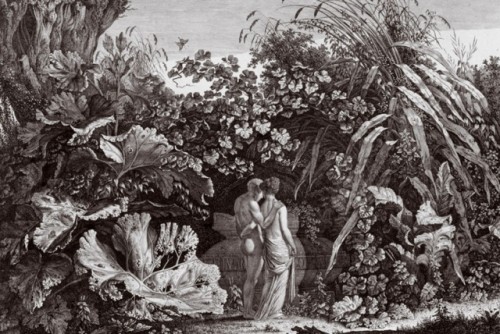 I also had time for a quick look at the Warren Cup. After it was featured in close-up in Neil Macgregor's History of the World in One Hundred Objects, it was a shock to discover just how small, at just 6" high, this gorgeous silver object is. Wonderful that such an uninhibited celebration of sex was passed round at Roman feasts almost 2000 years ago, only to be refused entry to the USA on grounds of indecency as recently as 1953. I particularly liked the knowing servant peeking round the door.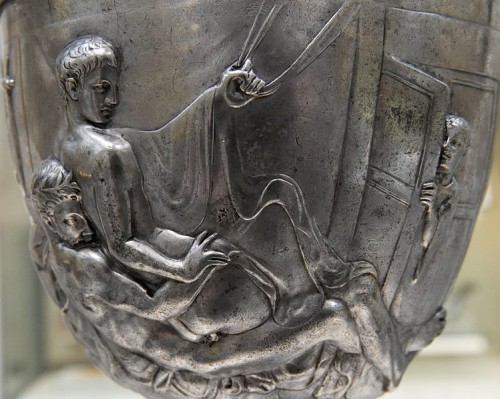 Then a rapid dash to St Pancras, with a by now exhausted phone and very sore feet, for a last ditch attempt to catch my friend before she caught the 6pm train. Of course I missed her. At least I had time for a proper look at the wonderful Betjeman statue, credited in an inscription at his feet for having saved the building.

My only slight reassurance relative to my disastrous performance today (even with all that enjoyable gazing upward) was that three of my friend's 40 students had apparently missed the departure from Paris altogether. I'll find out soon how many actually made it back...