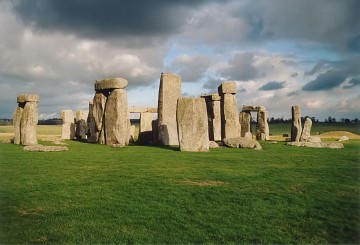 I do like lists. For the prevaricator, the making of them is a satisfying way of delaying the work itself. For the anorak (and we all secretly have an anorak within, don't we?) lists are all about neatness and order and collecting. Like butterflies pinned down under glass, lists fix the worryingly mutable world.
The UNESCO list of world heritage sites satisfies several of these instincts. Is the list complete? What are the selection criteria? Which have I been to? Where to next? In England, Bath; Blenheim; Stonehenge; Westminster; Durham and Canterbury all make their expected appearances. But not Oxford or the landscape gardens at Stowe or Lincoln or Wells Cathedrals or Windsor Castle? And what about the Lake District?
The most recent UK addition is the newly cleaned-up satanic mills of Cornwall and West Devon. Other 'post-industrial' tourist sites are Saltaire (worth a visit but is it a world heritage site to match the tower of London?) and Derwent Valley Mills where Richard Arwright worked and there are '680,000 bobbins on display'. That is a lot of bobbins. And should I mention Liverpool?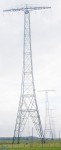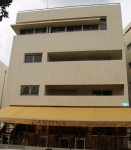 In Sweden there are several longwave masts just waiting to be admired. And Bauhaus architecture in Tel Aviv, too. It's evident that some countries are better than others at agenda pushing.
Reasons for smugness, and for poetry: Bruges, the Plantin-Moretus, Split, Dubrovnik, Trogir, Chartres, Mont St Michel, Amiens, Versailles, Pont du Gard, [the whole of?] Bordeaux, Paris, Cologne, the Vatican, Prague, Budapest, Vienna, Florence, Pompeii, San Gimignano, Vicenza, Sienna, the Amalfi, Naples, Verona, Tivoli, St Petersburg, Alhambra, Guadi, Ibiza, Drottningholm, Göreme, Istanbul, Troy, Pamukkale [no Ephesus?], And the Stautue of Liberty and the The Red Fort, Fatephur Sikri and the Taj Mahal. And some others I missed.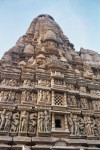 But I was reassured to find plenty more for my own heritage site 'to do' list. Khajuraho, Aachen, the Acropolis, Mount Athos, Ravenna, Rietveld Schröder House, Butrint in Albania (been wondering about it for ages), Sintra, Valetta. Mérida, Salamanca, Route of Santiago de Compostela and a reassuring heap of places in former Soviet Republics including Riga, Český Krumlov and Tallin. And with less footprint, Hadrian's Wall and the Giant's Causeway.
That's enough lists.