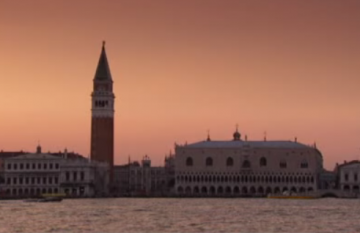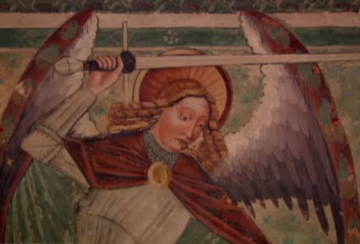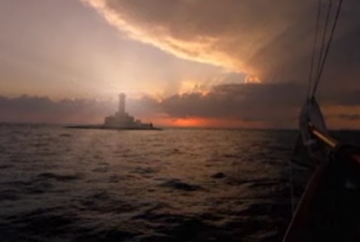 Some stunning images in BBC Two's new series presented by Francesco da Mosto in which he sails the great Venetian trading route all the way to Istanbul. In the second episode the journey begins with Pulia in Croatia - a vast Roman ampitheatre where a careless thumbs down from the crowd decided the fate of countless hapless gladiators. Da Mosto goes on to the Istrian chapel of St Mary near Bevam where 15th century frescoes depict the dance of death that comes to all, rich or poor, gladiator or not.
After visiting a solitary lighthouse keeper passionate for the sea, Francesco arrives in Split, the city built around the remains of Diocletian's vast retirement palace.
It brought back memories of my visit there and to nearby Trogir - both sparkling backdrops to some of the most aggressively opulent yachts I've ever seen. Sometimes the television camera goes to places ordinary tourists never see. We visited the Temple of Jupiter in the palace, but didn't get to the first floor living room of the man who shares his space with a fragment of the temple's pediment, complete with a recently discovered carved portrait of the building's architect.
For once the fairly constant background music (mostly by self-styled 'emotive music creator' Chris Nicolaides) didn't get in the way. It compliments the superb HD images and da Mosto's passionate and honey-tongued presentation style. Next week he covers the island of Korcula and Dubrovnik.
On the beach where I swam, da Mosto played picigin (a kind of variation on water polo) with the good-looking crew of his sailing boat. Nearby is a lido with the charged atmosphere of all those special places where swimming is taken seriously. Take me there now.