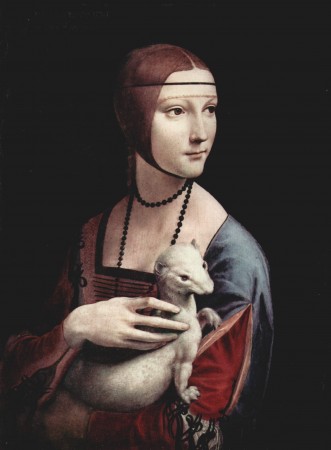 Which are the world's 50 greatest works of art? The Telegraph has published Martin Gayford's list. It's necessarily a fabulously subjective exercise, running all the way from an Egyptian sculpture of 2800 BC via van Eyck, Michelangelo and Velázquez to a sculpture by Donald Judd from 1982.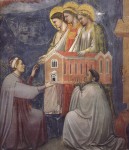 I was pleased to see the haunting Pompeii 'Villa of Mysteries' frescoes included, together with Giotto's breathtaking Scrovegni Chapel in Padua and Constable's 'Salisbury Cathedral from the Meadows'.
But no Sistine chapel, or Turner 'Rain, Wind and Speed'! The Mona Lisa is knocked off her perch in favour of the same painter's 'Lady with an ermine' in Krakow. What about David's 'Death of Marat' with its superb handling of paint and poignant mythologising of the French Revolution? None of Ingres' portraits, with their relentless scrutiny of subject and no Delacroix or immaculate Vermeer interior? And what about the searing intensity of El Greco - and the homespun passion of Stanley Spencer?
And are the terracotta army and the Easter Island statues art works in the same way as the Jackson Pollock is thought to be? (I would have replaced it with something by Mark Rothko). Both the Easter Island statues and the terracotta army seem to me to be functional objects, created to fulfill a specific purpose, quite different to the making of an art work for its own sake.
I counted a respectable eight or so I've seen, but (with the help of some carbon offsetting), there's clearly plenty more prime art waiting to be discovered.