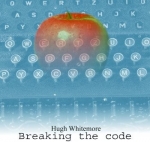 There isn't usually a stampede to the box office when a play is described as being 'about ideas', or the importance of valuing mathematicians like Alan Turing. But in the case of 'Breaking the Code' these are reasons enough to see a play which in fact has a great deal more to offer.

Whitemore's biographical play weaves three intriguing strands together: the first is historical and describes the breaking of the enigma code during the Second World War; the second is about our failure to celebrate the importance of intellectual ideas, and in particular the work of computer pioneer Alan Turing; the third is a human story about a man who has reached a crisis because society condemns him just for being who he is.

Communicating all this in two hours places enormous demands on director and cast and in particular on the lead. It's not at all easy to keep up the energy on stage during a play that contains several long speeches about mathematical concepts most of the audience will never have heard of. Furthermore, the sequence of the play is not chronological, since it interweaves scenes from Turing's childhood with others from his adult life. The small stage at the Progress provides little opportunity for lavish sets and elaborate scene changes.

All of these difficulties were triumphantly overcome in the performance I saw last night. A real passion for telling a powerful story simply and effectively was evident in some excellent work by director and cast. Attention to detail showed in every scene.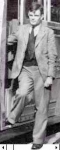 As Turing, Mark Simmonds was highly compelling in a finely-observed performance of considerable dramatic range. The brilliantly simple set was a striking visual metaphor for code-breaking. Peter Cockman gave an impressively naturalistic performance as Knox. Jane Bertrand perfectly caught the look of the period as she took her character through 40 years as Turing's mother. Mark Taylor was nicely understated as the policeman Ross, switching from oily charm to barely concealed repugnance as Turing's story was uncovered. Matthew Wellard more than proved the sex appeal of the string vest (of all things) in a confident and likeable performance as Turing's lover.

Every other member of the cast more than pulled their weight in a highly enjoyable ensemble piece that was entirely without the weak individual contributions that sometimes mar non-professional theatre. This is a production to be remembered for its quality and for its fire.

www.progresstheatre.co.uk
www.turing.org.uk