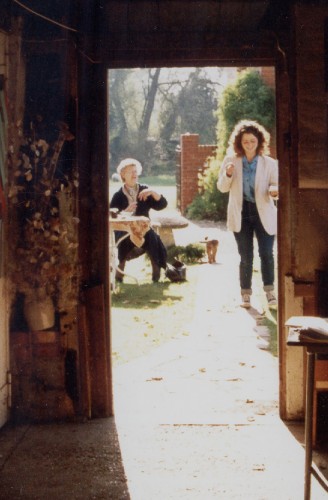 An old friend died today. She was at home in bed and there was a horrible fire. Her partner had left for work, she called for help from the window but it was no good - nobody got to her. She was still in her forties. Not even the dog and cat she loved so much were saved.
Life had been really difficult for her lately. Her mother dead, the family home sold. Depression. But she had this easy laugh that bubbled up from somewhere deep inside her and her smart questions always left me struggling for an answer.
When we were young anything seemed possible, but things don't always work out. I'm thinking of her now, looking hard at me, tossing her head, and laughing.