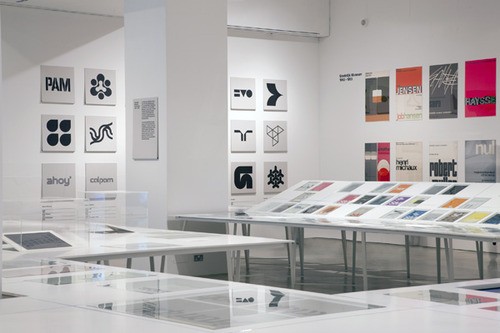 I very much enjoyed a visit to the Wim Crouwel exhibition on its closing day at the Design Museum. Looking at the show's design, which is very much in the spirit of his work, I was struck by a line in a video interview shown there. He attributes much of his success to an early collaboration with Chinese architect Kho Liang Ie, saying (if I paraphrase correctly) that he very much responded to the Eastern sensibilty in Kho Liang Ie's work, with its emphasis on atmosphere and simplicity.
Crouwel's huge influence and the freshness – even today – of his designs prove his success. Work by Peter Saville, Banks & Miles and 8vo were among many very evidently inspired by Crouwel. They also featured at the Design Museum. The exhibition asserts that Crouwel single-handedly defined the graphic look of Holland – from his work in the sixties on Schiphol to enumerable logos for companies like Fasson, Fodor, Makro, Rabobank and Randstad. The radical simplicity of these logo designs is very recognisably Crouwel, but how much has he caught the 'atmosphere' of the organisations?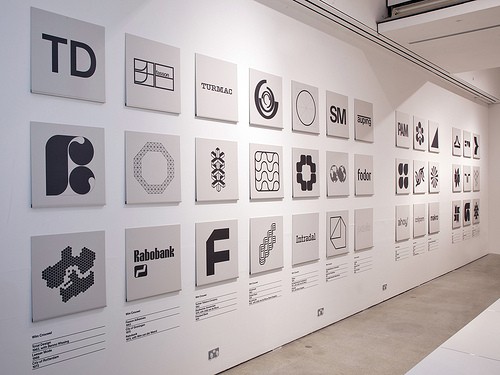 Grids and fonts like Univers (and not necessarily Helvetica) continue to be key in his work. Some strikingly creative calendars were among my personal favourites. Crouwel is by no means averse to serifs, and attributes much of his early success to a fantastic relationship with an ideal client who only criticised his work after it had been published. If only they were all like that. In another memorable quote he describes a book 'as a three dimensional grid'. At almost 83, Crouwel is still productively and creatively working.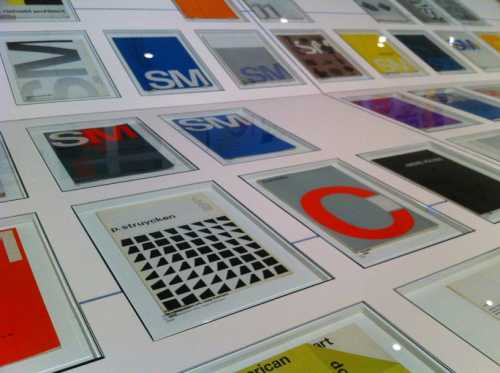 It's a pity that the slim and small format catalogue was so expensive at £17 and that it resorts to tricksy photography to show a great man's work.
These are useful links: