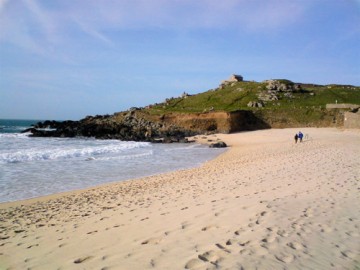 Ivo (or Yves or Ives) of Kermartin, the patron saint of lawyers and abandoned children, is said to have been commemorated with the inscription "St Ives was Breton/ A lawyer and not a thief/ Marvelous thing to the people." It's somehow reassuring to know that lawyers were mistrusted even in the 12th century, and that there was at least one that broke with convention.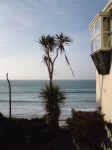 However, that St Ives has nothing whatever to do with the Cornish town of St Ives, which is named after a notoriously tardy 5th century Irishwoman who literally missed the boat that was supposed to take her to Cornwall with her chums St Erth (patron saint of gardeners and electricians) and St Uny. St Ia gamely made her own way across the Atlantic in a coracle, an act of such monumental foolishness that the townsfolk of St Ives decided to name the place after her.
Cornish people still honour her when they say they'll do something "d'reckly" - meaning at some vague time in the future, when they feel like it. Two days in St Ives this April converted me (again) to the relaxed ways of the place. People take the trouble to say hello just because they saw you out walking the day before; the staff at the Barbara Hepworth Gallery are happy to chat; and even the man who sold me tea took extra trouble to make sure it was just so.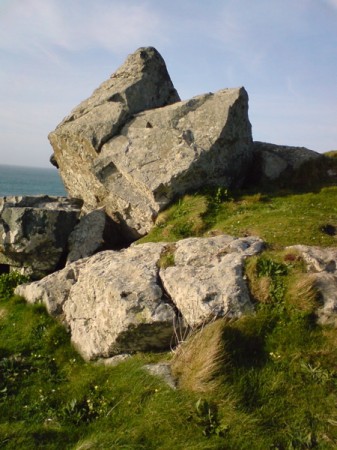 Hepworth picked up on it when she wrote "St Ives has absolutely enraptured me, not merely for its beauty, but the naturalness of life". She loved the sense of community as well as the:
"remarkable pagan landscape...which has a very deep effect on me, developing all my ideas about the relationship of the human figure in the landscape - sculpture in landscape and the essential quality of light"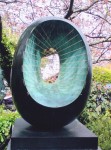 In the mid 20th century these key ideas - about connection to the land, community, and light, drew dozens of artists to St Ives. Nicholson, Garbo, Frost, Heron and the patron saint of British pottery, Bernard Leach, were the most notable, but you don't have to be a painter to appreciate the light in St Ives. It has a remarkable clarity - a sharpness that dazzles. Spoil from tin-mining and powdered granite in the dazzling sand are the prosaic explanation.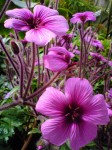 That light, the fresh sea air, the art, and the friendliness of the locals make St Ives just perfect for a break away from it all. We watched the surfers, walked the coast, visited the Tate St Ives and stayed in the Ped'n Olva hotel, on a rocky promontory with wonderful views of Porthminister beach and the harbour. The train from the London and the Thames Valley takes around 6 hours and costs as little as £30 return, including a trip on one of the loveliest branch lines in the country.